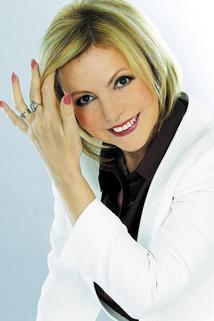 You drew Portraits
Text písně You drew Portraits
Hana Zagorová

We had two cracked dinner plates,
Three chipped cups as well.
For chairs we used some wooden crates,
but without like what ....

Ordnance from clearance sales
and four books of fairy-tales,
cupboards that we made ourselves,
nothing on the shelves.

You drew portraits just of me,
for nobody else to see,
and less kisses cups of tea,
whe're your only feel.

No phone, garage, motor-car,
we walked far and wide,
search around both near and far,
forest, no mezzonet.

We went fishing in the stream,
bought a lot of thing, I scream,
life was just one long day dream,
without any tears.

We played games and loved the blues,
never read the Daily News,
I wore just one pair of shoes
seven lovely years.

When those days of making do,
now we're really crampt,
as our savings grew and grew,
our love drifted like sand.

We both went our separate ways,
didn't kiss for days and days,
for a child I hoped and prayed,
you for fame and cheers.

You drew portraits brilliantly
......
so they frozed the biggest feel,
even those of me.

Motor-car and garage found
magnificent ...,
hot days in French sunshine,
baccarat and all that.
Furniture, that Chip and Dale,
gowns that make my friends turn pale,
imitations in the mail,
why I tasted bad.

Two, not one must always try,
to keep love fresh and alive,
it needs care to make it fly,
you've forgotten that.

"I know, now you'll say that absolutely nothing has changed.
That all our hopes and dreams of long ago, have just come true.
But you are wrong. That's not what we wanted.
Don't you realize, that day by day we've sold our love for success,
for lovely carpets, crystal chandeliers, the latest thing in cars,
exotic souvenirs from all those wonderfull holidays.
Why don't you sometimes buy me, for instance, a pink ice-cream?"

What's the use of wealth and fame,
and shakes words of press,
when love lossis all its flame,
leaving grey lonely days.

Costly gowns in which to pose,
orchids now the money flaws,
once you bought me one red rose,
for a special treat.

Draw new portraits just of me,
for nobody else to see,
let your one and only fee
be a kiss from me.

Let's that put fine car away,
what good is it for,
let's spend our holiday
by a lonely sea shore.
Let's go fishing in the stream,
buy a lot of pink ice-cream,
make life just one long day dream,
like you use to know.

Let's start everything again,

think I'll change my view of fame,
when you kiss life lost flame,
once more brightly glows.
75 let, herečka, zpěvačka, textařka, moderátorka